HOW TO CREATE A BID INVITATION
So, you've created your project and now need to invite contractors to bid on work? In this article, we will teach you how to create and share a bid package aka- your invitation to bid- with contractors on eJoist.
FROM YOUR PROJECT DASHBOARD
Once you create your project, you will automatically be redirected to your project dashboard. It is the spot where every project-related task can be complete. Naturally, the easiest way to create a bid invitation is to create the bid package after uploading files on your projecting in the same location- the dashboard.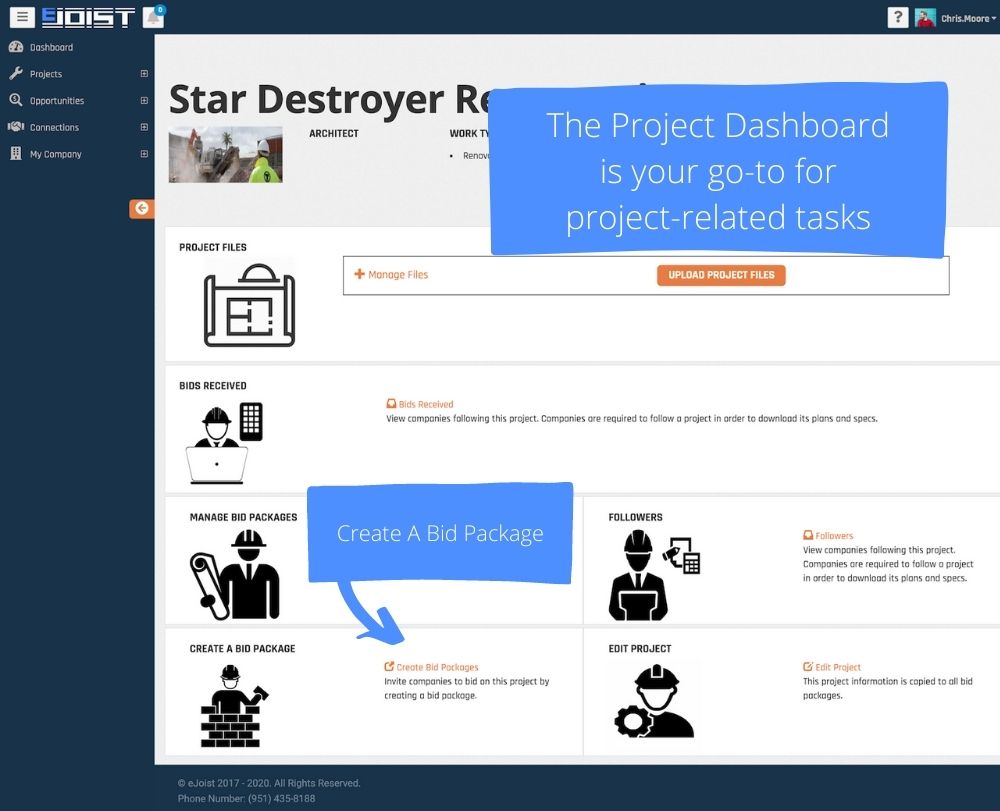 FROM YOUR BID PACKAGES PAGE
1. Navigate to the Bid Packages page using the side menu options.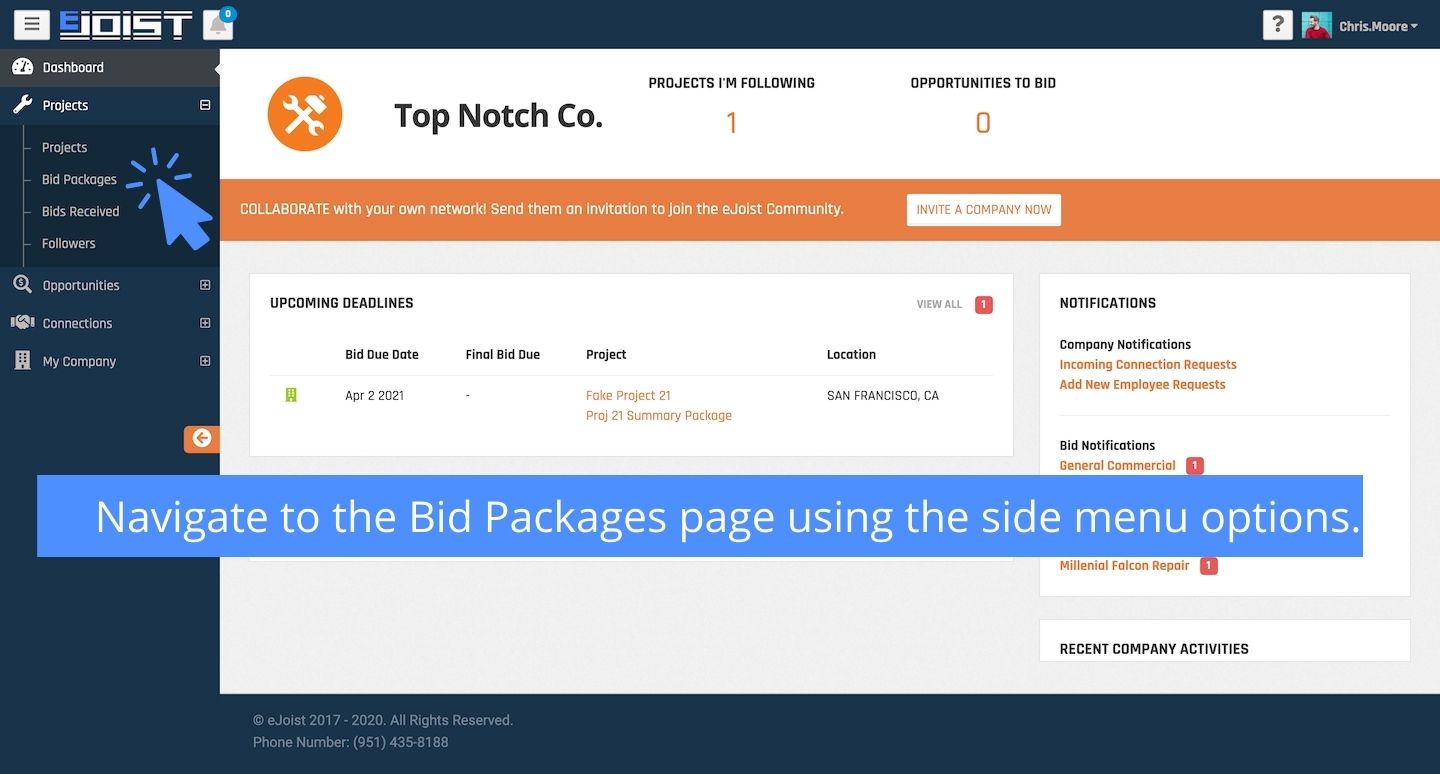 2. When on the Bids Package page click the Create Bid Package button.

3. Select the project you want to create a bid package for from the drop-down list.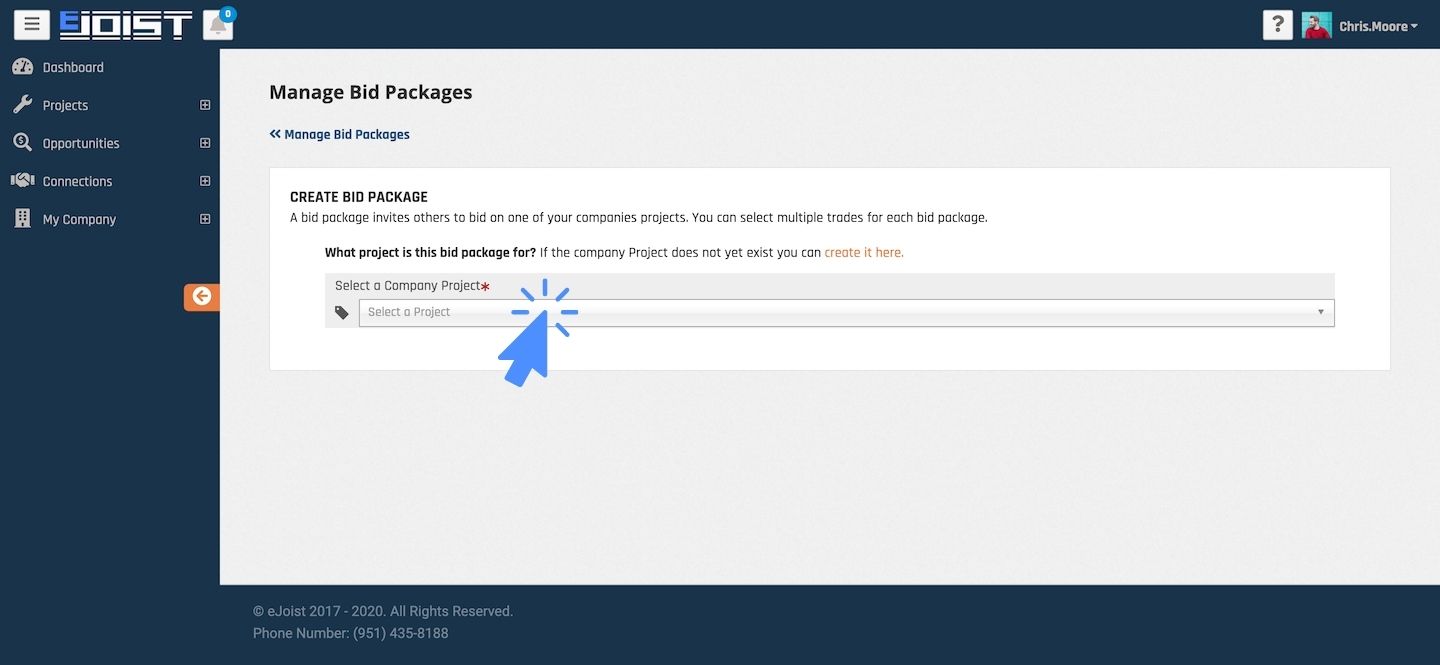 4. Input all necessary bid package information into the form and click "Save" to share the bid package instantly with matching contractors! Bada bing, bada boom- you're all done!
Tips:
Visible To:

 If you want to limit the amount of people who are able to bid on your package, then select "Connections Only."  It can be changed later to eJoist General later if needed on the edit bid package screen.

Trades Needed:

You can add multiple trades to one bid package and we will sort bids by trade for you.
We suggest adding trades with the same bid due date into one bid package.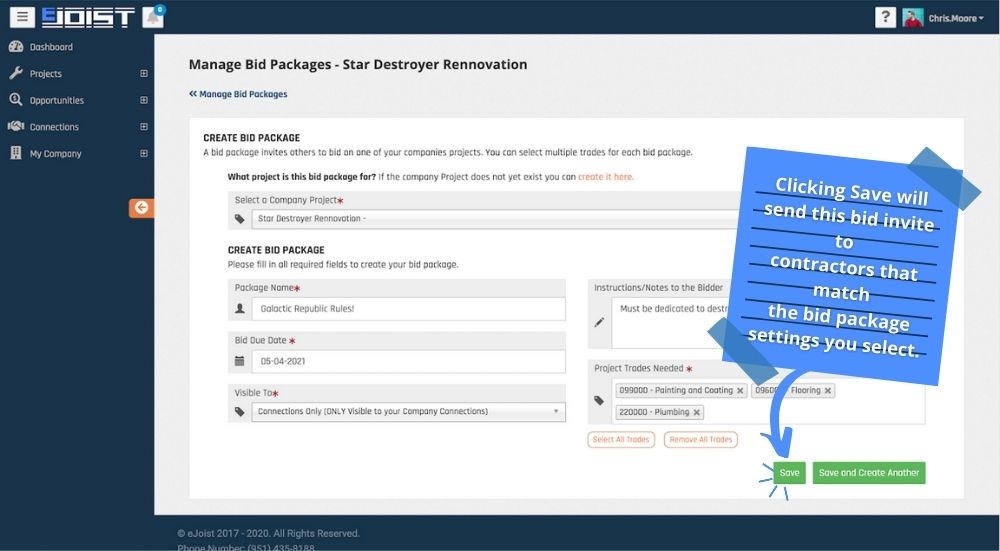 HOW YOUR BID PACKAGE WILL APPEAR TO CONTRACTORS