HOW TO CONNECT WITH CONTRACTORS ON EJOIST
Learn how to locate and connect with other contractors on eJoist. A connection on eJoist is similar to a friendship on social media, and represents a business to business relationship.
Companies that post opportunities to bid have the option of limiting invitations to be sent to connections only. Additionally, connections can view the contact information of their connections on eJoist.
1. Navigate to the Company Search page.
On your dashboard, click the menu option that says, "Company Connections," on the left side of your screen. Then, click Company Search.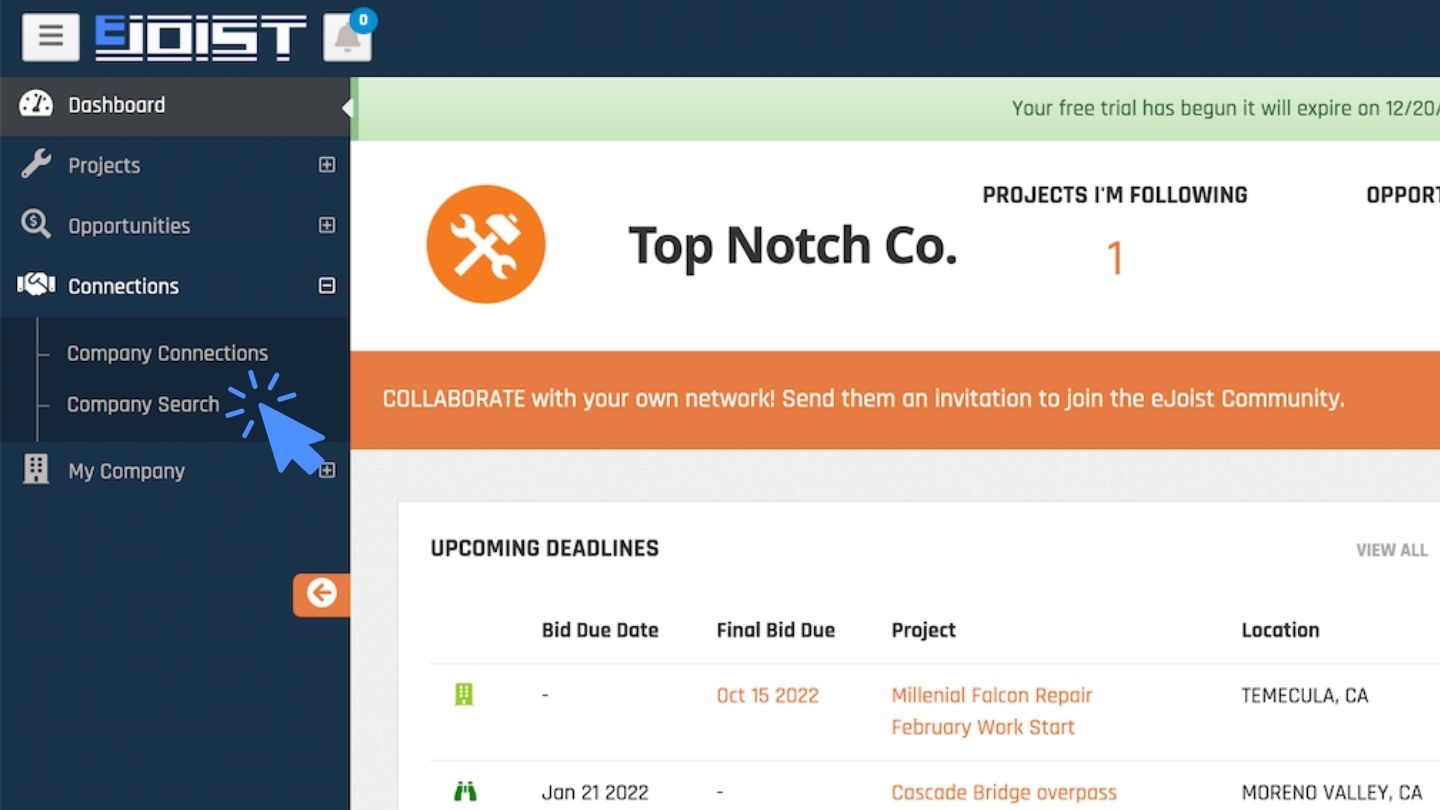 2. Select search criteria.
Input your search criteria and click search to find matching companies on eJoist. The more items you select, the fewer search results you'll have. To remove the search criteria, press reset values.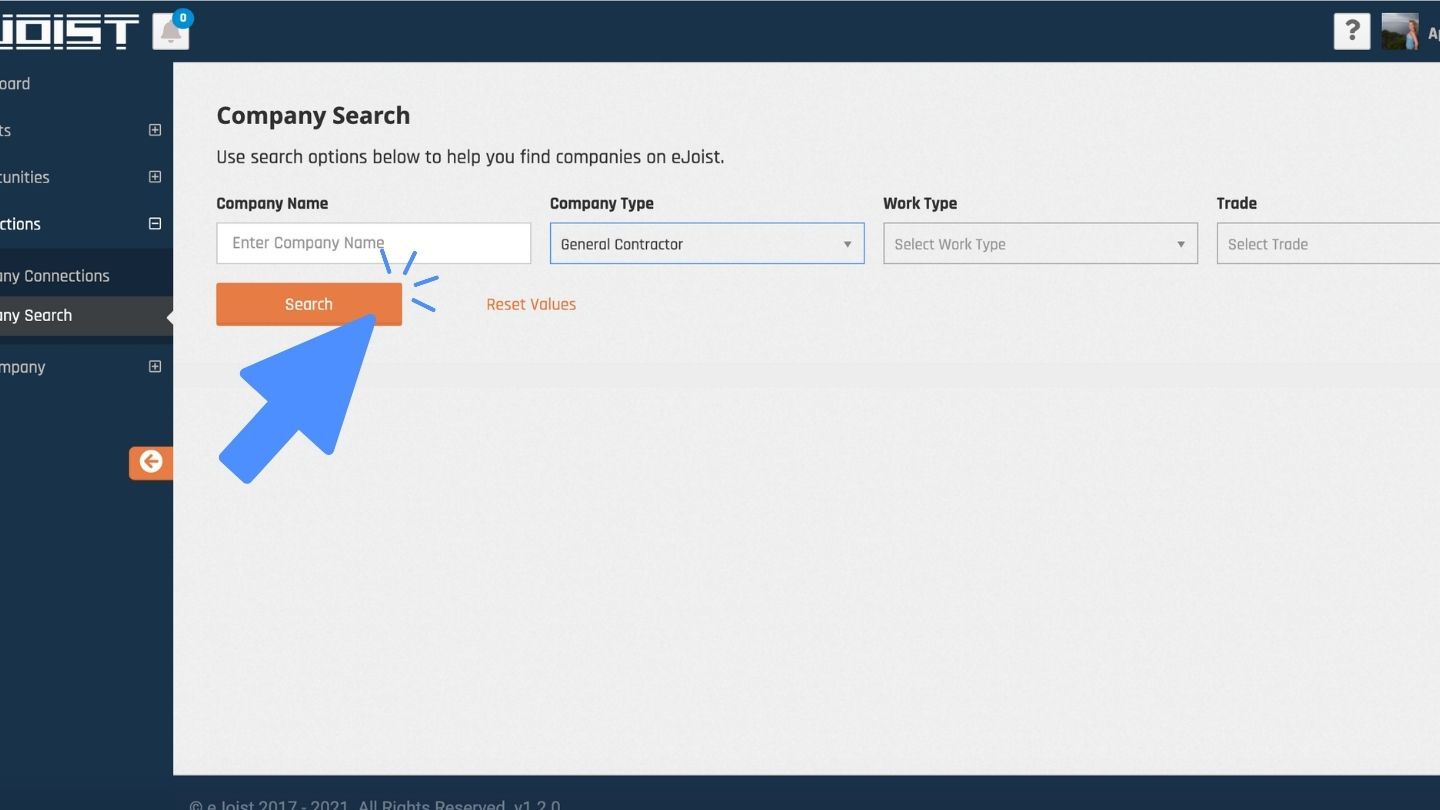 3. Press the connect button.
Once you find a contracting company that your company has an established working relationship with click the connect button.
We've found that it's best for companies to other companies that they already have an established relationship with.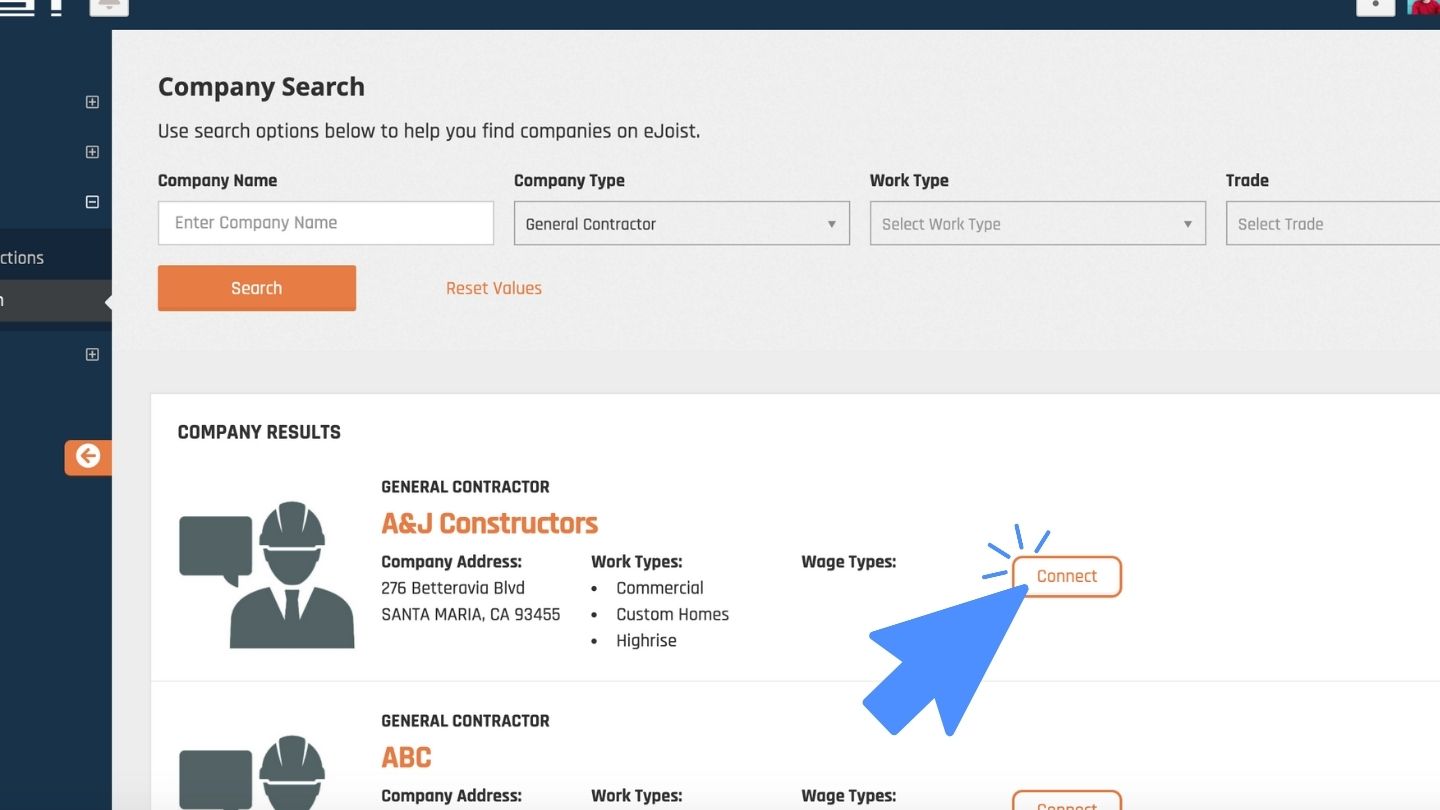 Companies will be sent a connection request notification which they can process on their company connections page in the requests panel.
All sent connection requests, either via the company search or otherwise will be listed on your Company Connections page in the Sent Requests panel.  If you no longer wish to connect, just hit cancel request.