How To Create Your Company
All company office locations and new company accounts need to create an eJoist company account in order to get the full benefit of using our application. This article covers how to create a company account, and some additional tips for finishing your company profile.
How To Create A New Company Account
1. On your dashboard, click the button that says, "Create a New Company," on the right side of your screen.
2. When a form appears, enter all required information and click "Create Company".
That's all you need to do to set up a company account!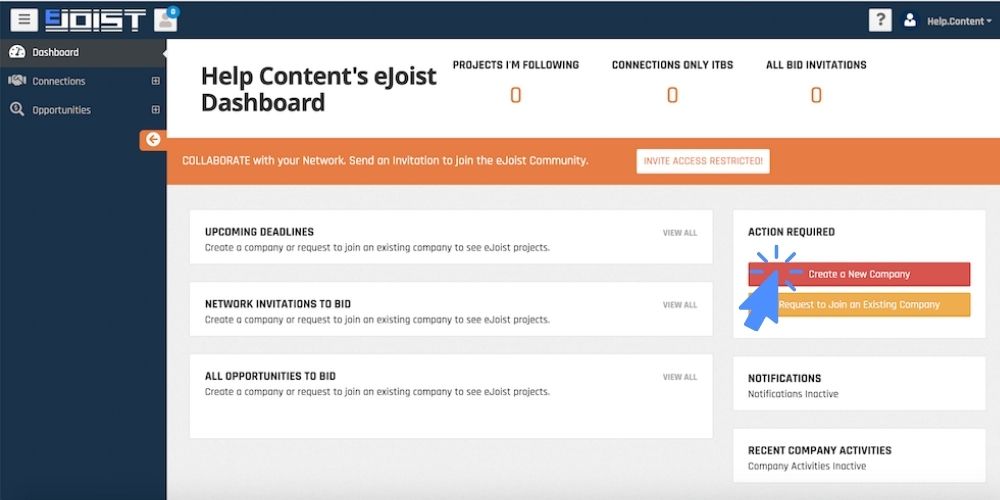 Once your company account is created, it will be automatically enrolled in a free trial of our Pro level subscription. You will not be charged until it expires and you enter payment information.
Suggested Optional Step: Upload A Logo To Your Company Profile
1. Navigate to your Company Information page by clicking My Company then Company Information in the menu.
2. On the right-hand side of the screen click the "Upload Image" button and select your company logo.
3. Resize to your preferred fit using the slider below the image.
4. Click "Update" to save any changes.