HOW TO JOIN A COMPANY ALREADY USING EJOIST
We are so happy that you want to join eJoist and make the most efficient use of your time in your preconstruction process!
You must first have an individual account before you can get started using eJoist through your company. Learn how to complete all necessary steps below.
HOW TO CREATE AN INDIVIDUAL ACCOUNT
There are two types of accounts on eJoist- individual accounts and company accounts. To request to join a company account, you must first set up an individual account. 
1. Navigate to the registration page by clicking the Sign Up Here link on our Login page.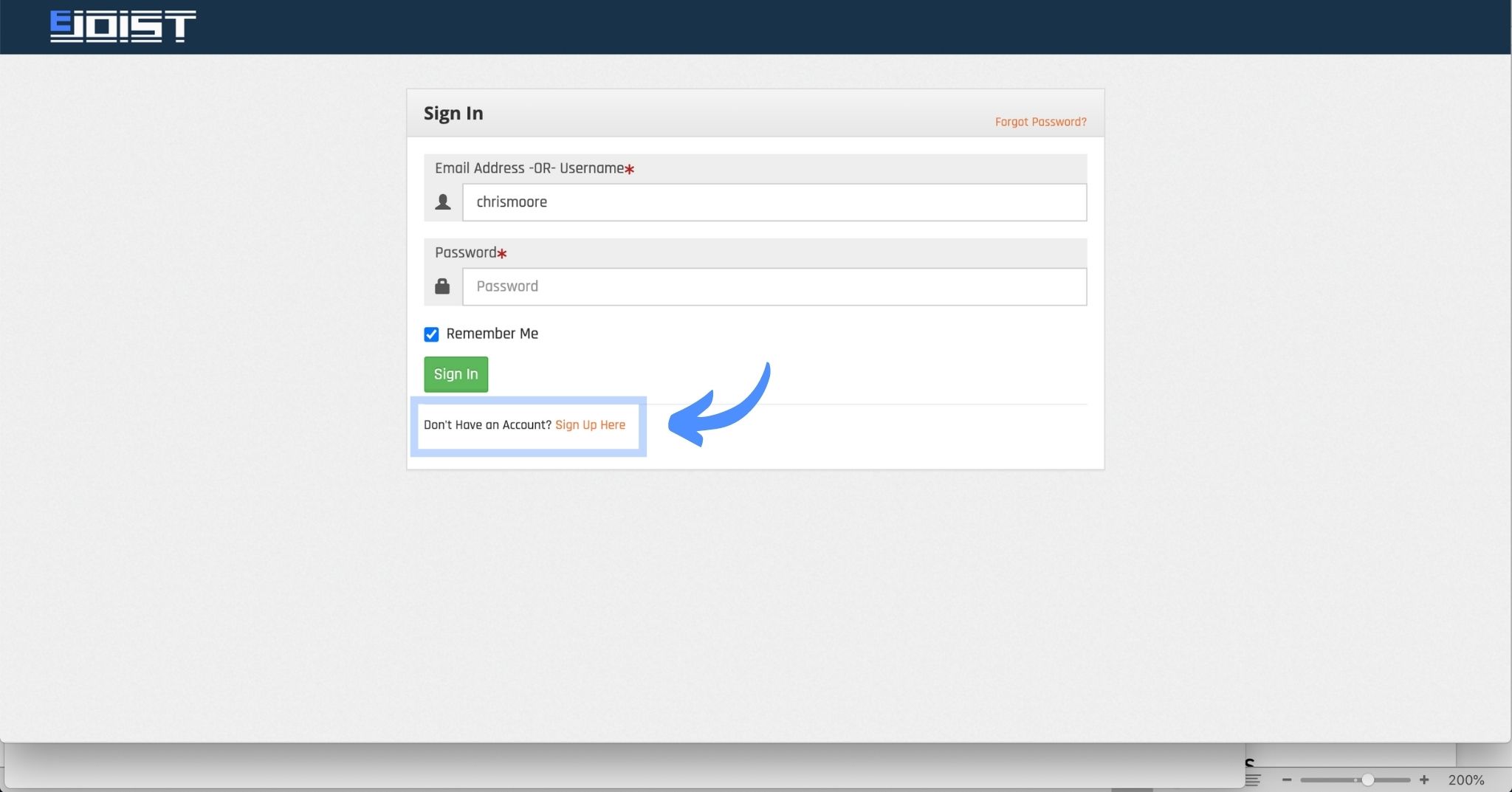 2. Enter all required information on the register page and click Create Account. We will send you a confirmation email to the address provided, so please be sure to use a valid work email.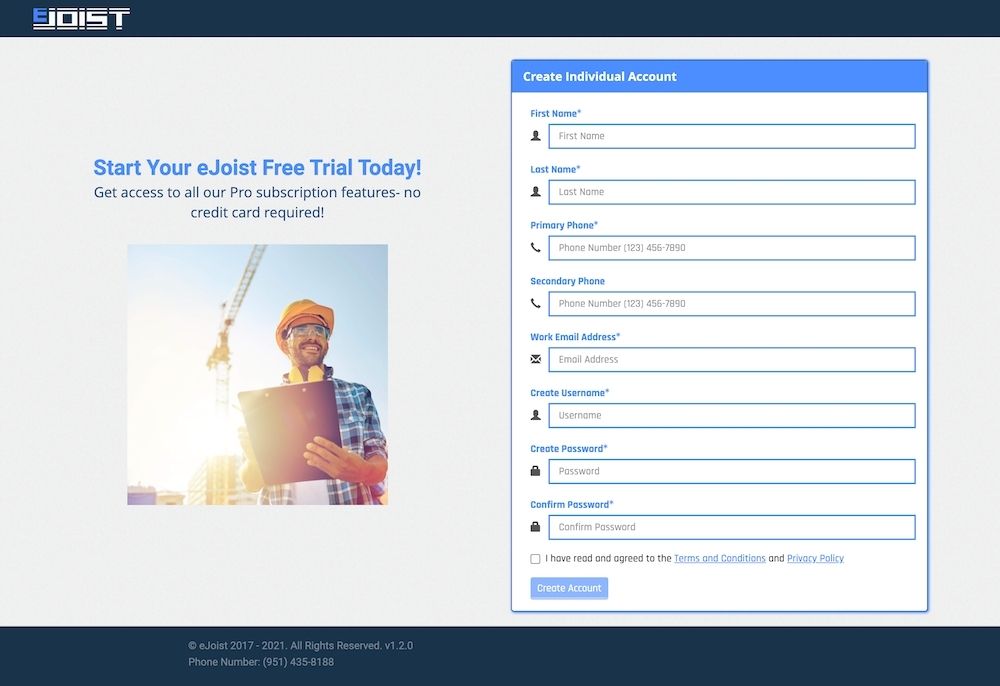 3. Confirm your email address by clicking the Confirm Email Address button in the email we sent.
Note: These emails can get delayed at times, so please wait up to 15 minutes before contacting us at [email protected] if it is not received.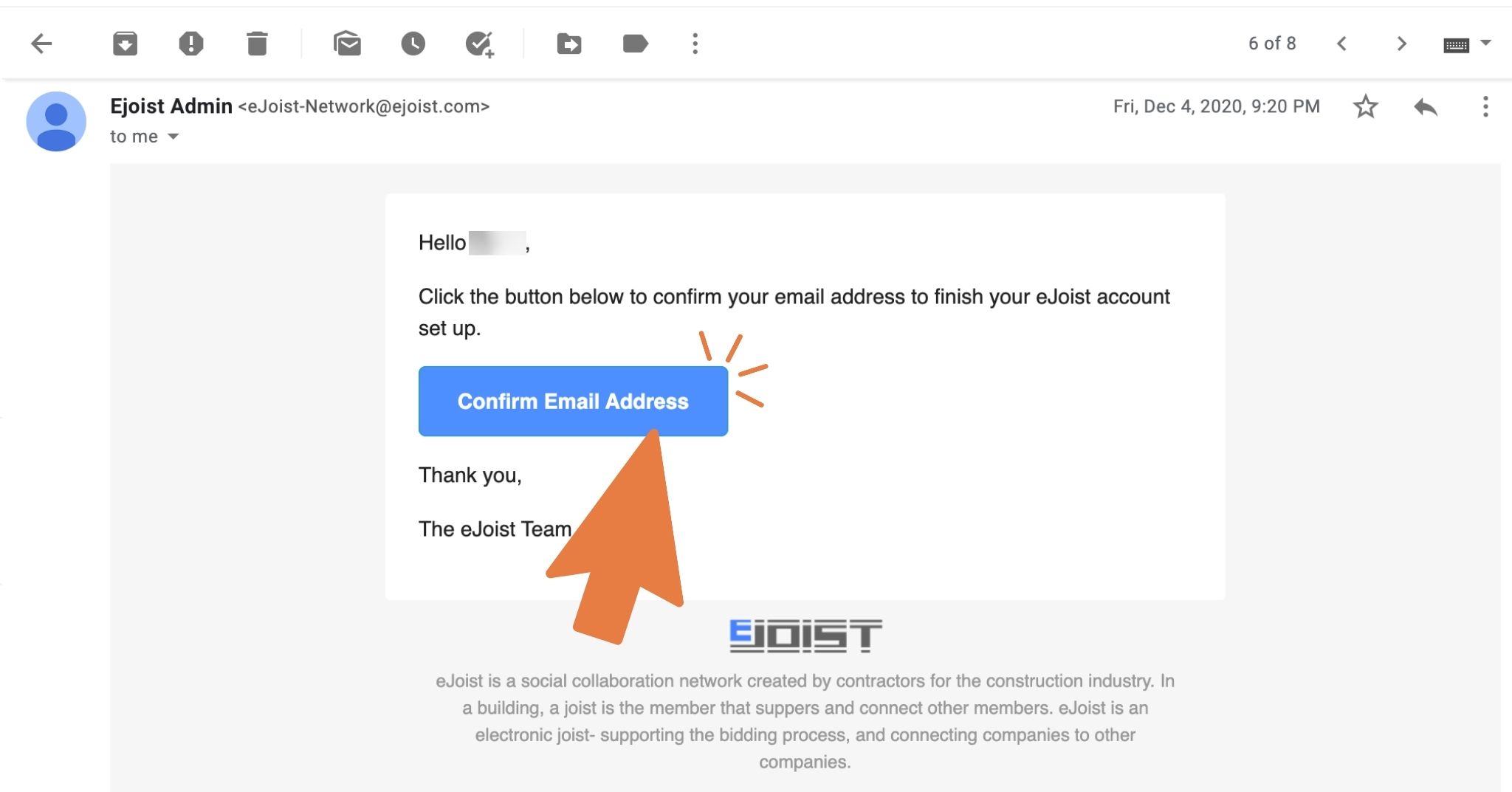 That's it; you've got an eJoist account! Now, you need to join your company to access all of eJoist's features.
HOW TO JOIN A COMPANY ALREADY USING EJOIST
1. Sign in to eJoist and click the Request To Join An Existing Company button.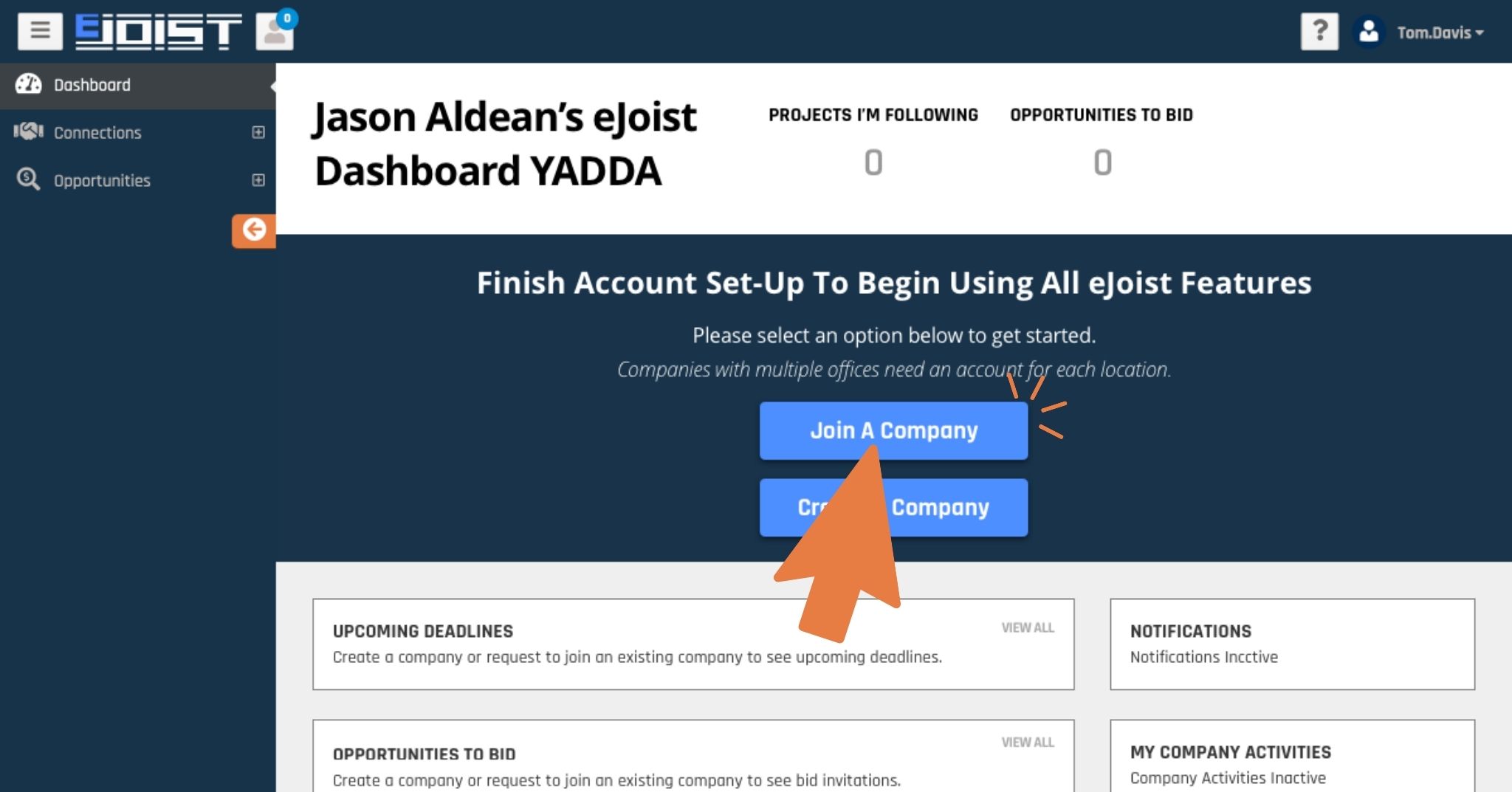 2. Enter all required information, and click Send Request.
3. An eJoist administrator at your company will need to approve your request to join. Once approved, we will send you an email notifying you of your approval. Click on the link in that email or sign in to begin using eJoist within your company account.
You're all set up and now able to access all eJoist features so that you can bid more, win more, and get more!