How To Invite Companies to eJoist
We know that relationships are everything in construction. We also know that time is money, so we combined two steps, inviting and connecting, into one. Now, when a company accepts your invitation to join eJoist- their company will automatically become connected to yours. Time saved AND relationships maintained?! You're welcome!
1. On your Dashboard, click the INVITE A COMPANY NOW button.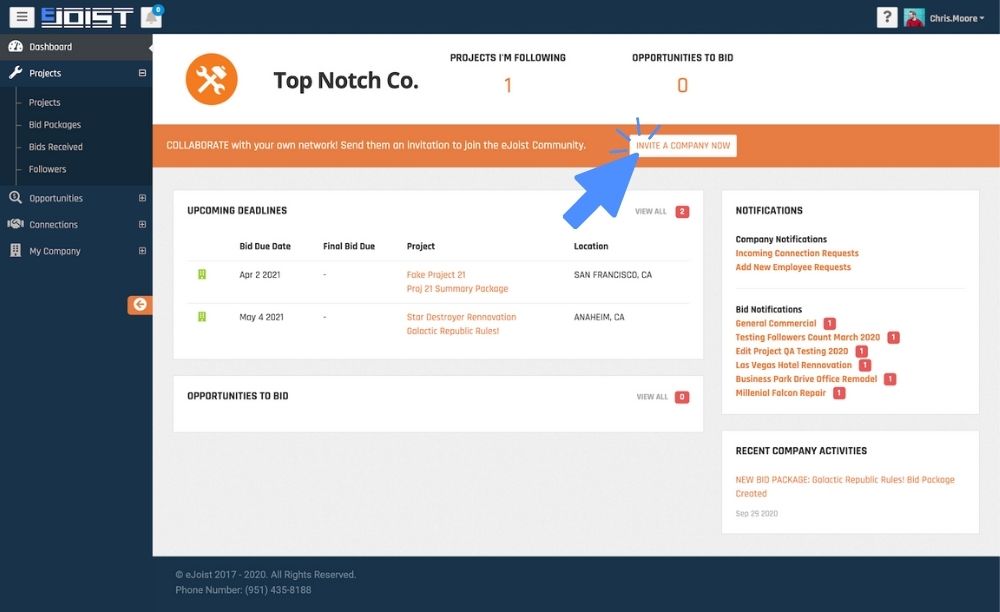 2. Enter the email addresses of the people you'd like to invite. You can also copy and paste a list, even from an excel sheet. When all emails have been entered, press SEND.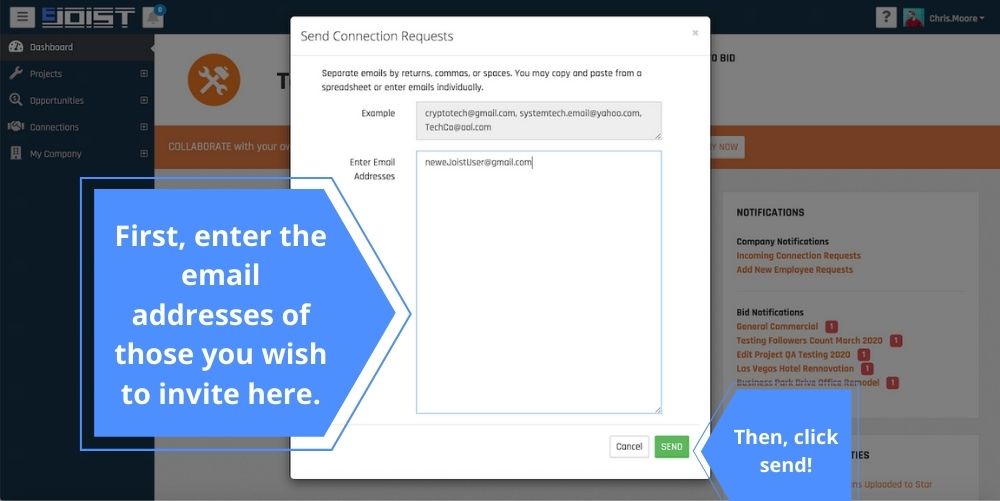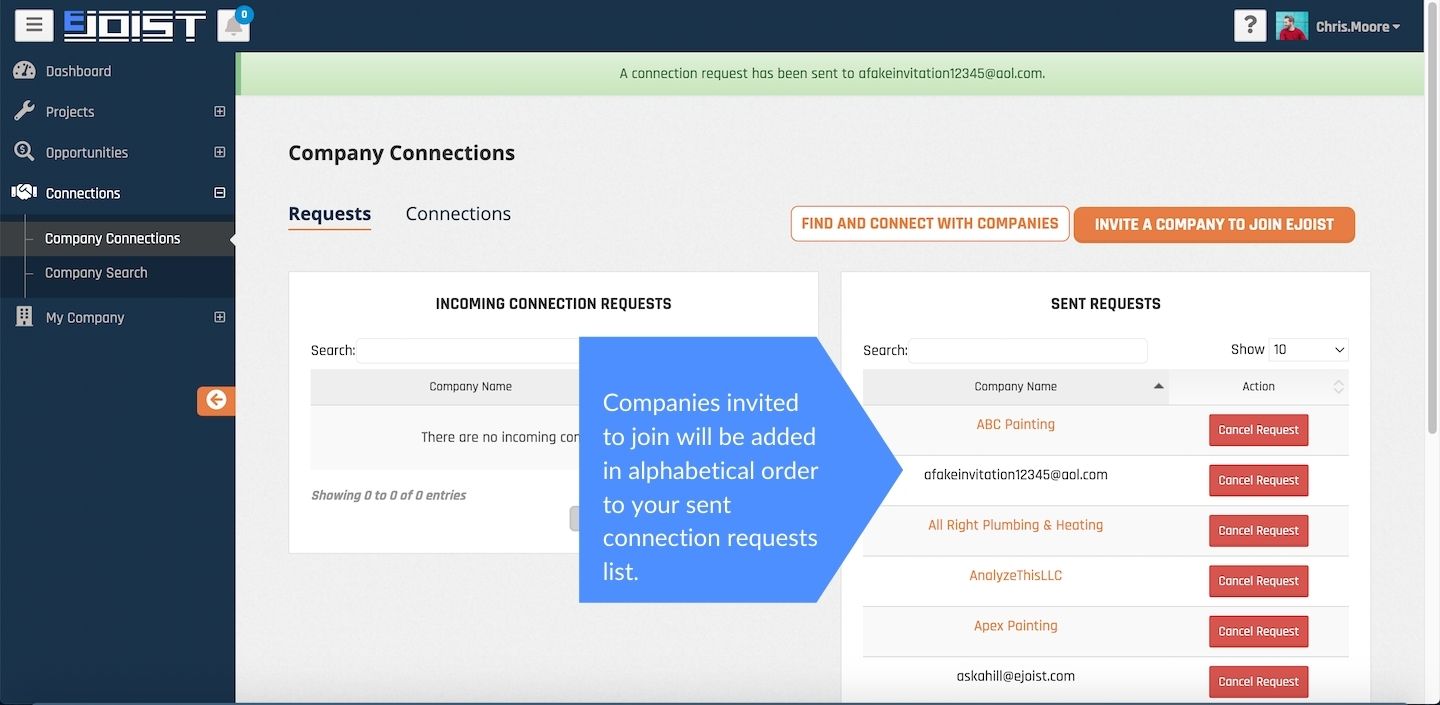 All companies invited to join will be added to your pending sent requests list on your Company Connections page in alphabetical order.
Another Way To Invite Contactors to Connect on eJoist
You can also invite companies to join eJoist and connect by clicking the INVITE A COMPANY TO JOIN EJOIST button on the Company Connections page. Follow the same steps as above.
TRACKING SENT CONNECTION REQUESTS
A list of all companies previously invited by your company to join and connect is visible on your Company Connections page under the Requests Tab.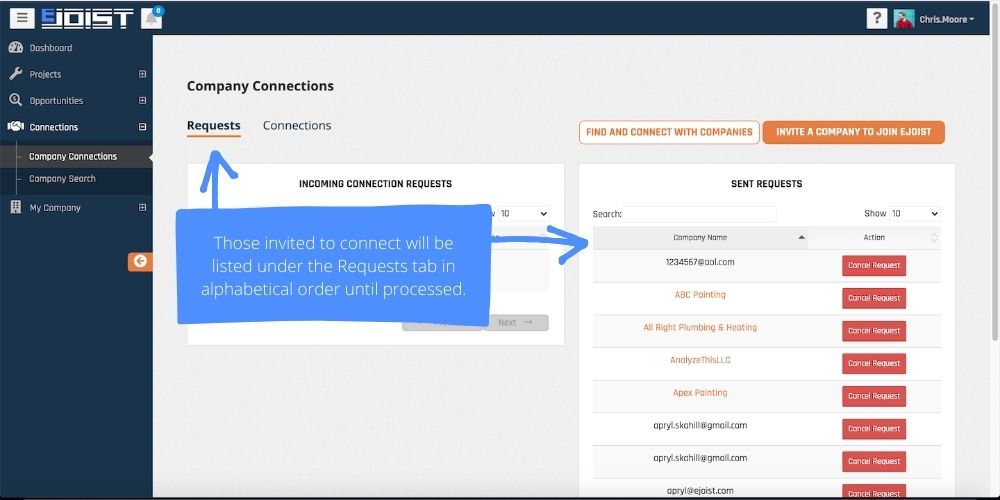 Any employee at that company can approve the request. Once approved, the company will be listed under your company connnections. A person MUST be assocaited with a company to connect with your company. Read this article to learn how to create a company or this one to learn how to join a company already using eJoist.